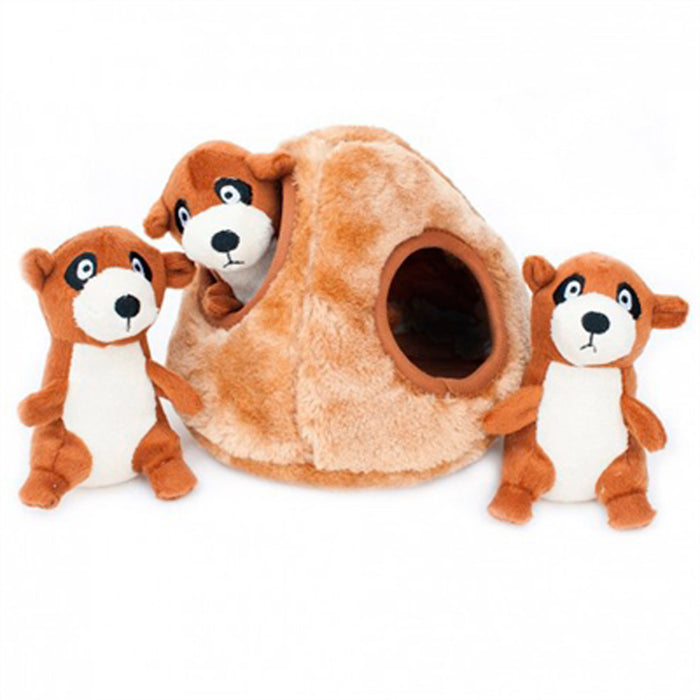 Meerkat Den Burrow Dog Toy by ZippyPaws
Maybe you can't let her tear up your back yard when you're busy around the house, but you can give her a stimulating toy to play with, instead!
Dogs love burying their nose in ZippyPaws Burrow toys, and this adorable Meerkat Den is no exception. It comes with three equally cute, wide-eyed meerkats that have a small round squeaker firmly secured inside each.
Just tuck all those perky little guys inside and let her go to town, sniffing and digging to grab her prizes out and stuff them back in again!
Although this puzzle toy is made with high quality polyester and durable stitching, it's best for small/medium dogs who aren't highly aggressive chewers. Her toy ships from the USA, so she'll be having hours of hide-and-seek fun within 3 to 5 business days!
Features We Love
Interactive puzzle toy
All parts machine washable
Perfect for small/medium dogs
Details
Color: As Pictured
Size: Pen dimensions: 7 x 7 x 6"
Individual toy dimensions: 5 x 2 x 2"
Included: 1 Pc Burrow Dog Toy by ZippyPaws - Meerkat Den