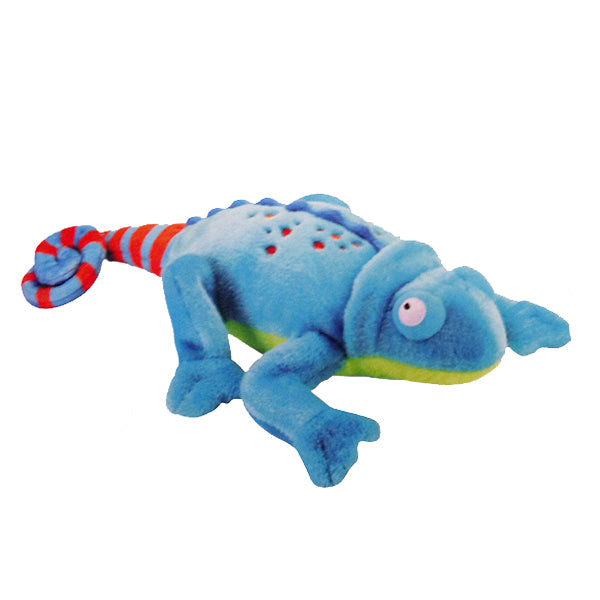 goDog Amphibianz Chameleon Doggie Toy
Almost every toy you give your pal to play with winds up in the trash within a day or so... sometimes, even hours.
goDog is striking back against aggressive chewers with bright, whimsical creatures who are as tough as they are cute!
This Amphibianz Chameleon Doggie Toy features textured bubble plush, a firmly secured squeaker, and minimal stuffing. Combined, this toy has a fantastically "floppy" feel and sound he won't be able to resist!
That's all good stuff, but it's the Chew Guard Technology that takes this vivid cutie a step above the rest. This manufacturing process adds an extremely durable liner to the plush toy, and all seams are double stitched and reinforced.
No toy is truly indestructible, but this Plush Chameleon will fit the bill for strong, energetic boy!
Features We Love
Chew Guard Technology
Appealing texture
Minimal stuffing
Reinforced stitching
Details
Color: As Pictured
Size: One SIze 18 X 6 X 10.5"
Included: 1 Pc goDog Amphibianz Chameleon Doggie Toy