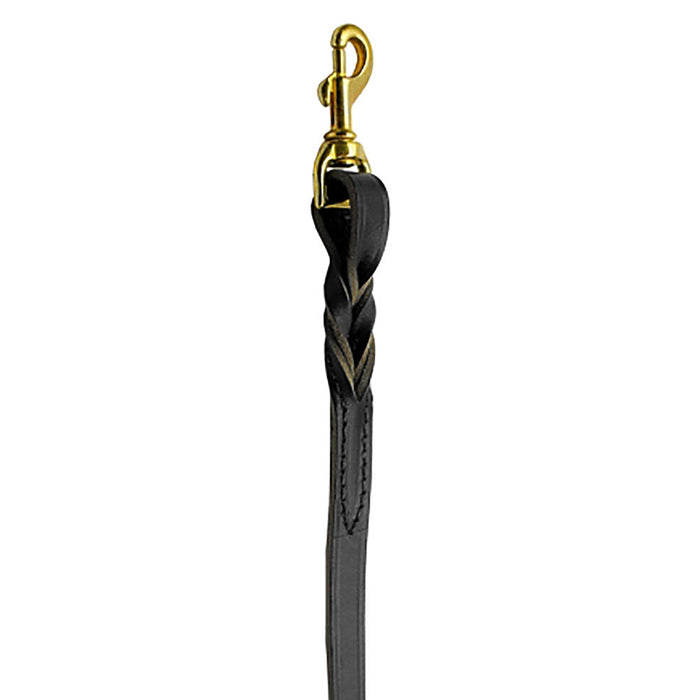 Twist Genuine Leather Dog Leash
It's sturdy, it's classy... and you're in for a safe walk every time you clip this leash onto your dog's harness!
This leash features a sturdy metal swivel clasp and a durable, black leather body. Timeless in both appearance and strength, it looks sharp with any collar or harness, and makes the perfect gift for anyone who loves having daily adventures with their dog!
Features We Love
Unique twist design at end of leash
Durable metal swivel clasp
USA made, classic look
Matches a variety of collars and harnesses
Details
Color: As Pictured
Size: 6' Length
Included: 1 Pc Twist Genuine Leather Dog Leash