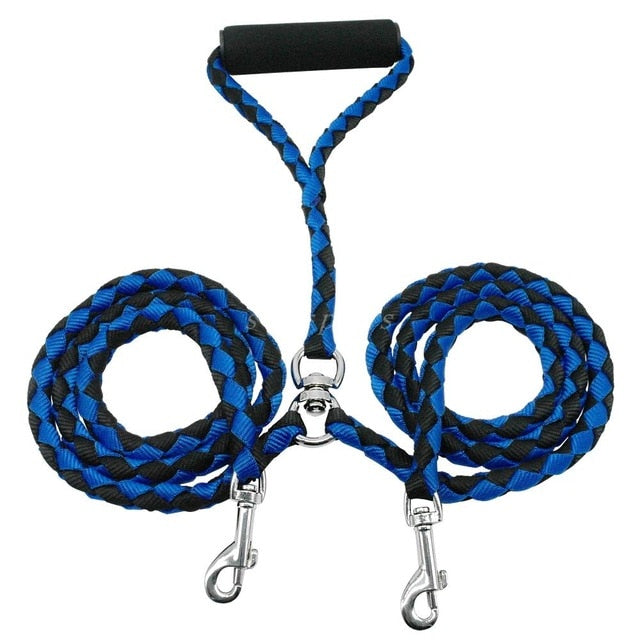 Owning more than one dog is always a handful ... but you know you love it! Walking two dogs at the same time is one of the harder challenges faced - the two leashes always get tangled, picking up after them with both hands full is always a project, and being pulled in two different directions is never fun.
The Nylon Dual Doggie leash aims to make your walking experience with multiple dogs more enjoyable, and safe! A soft padded grip allows you comfortable control with one hand, leaving your other hand free for whenever it's needed.
Made of tough durable nylon, this dual leash is great for strong pullers and will keep the dogs from getting tangled.
Features
Safe and easy way to walk two dogs at a time
3 colors to choose from
Ideal for multiple dogs, big and small!
Details
Color: Blue, Red, Yellow
Material: Nylon
Size: Total Length 55 in
Includes: 1 Pc Nylon Dual Doggie Leash