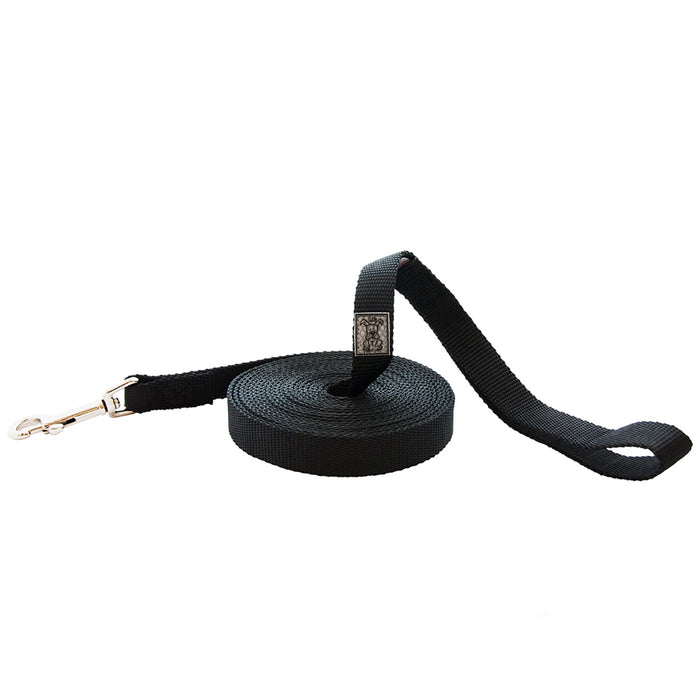 Training Doggie Leash by RC Pets
It's tricky training young pups not to pull during walks. Perhaps you've got a larger yard and you'd like to give your pal some roaming room. No matter the need, the priority is that your dog is safe and happy!
Thankfully, those needs are met with the Training Dog Leash by RC Pets. With strong, yet lightweight nylon webbing, nickel plated hardware, and a sturdy swivel snap hook clip, your new puppy will be able to enjoy extra room and freedom while learning not to pull — and remaining safe the whole time.
Maryann has used this leash for a little while now. "Slack training was a lot easier with the amount of room we had," she writes. "It might not look it, but this leash is very strong. I have a pretty big Husky and we've had no problems with it."
You can't beat that!
Canadian made and shipped from the USA, you should receive the RC Training Leash in 3 to 5 days. It's is available in two lengths, and can be machine washed cold on a delicate cycle and hung to dry.
Features We Love
Easy to handle
Lightweight, durable nylon webbing
Nickel plated hardware
Swivel snap-hook clip
Details
Color: Black
Size:Medium: 3/4 in. x 15 ft. - Large: 1/4 in. x 30 ft.
Included: 1 Pc Training Doggie Leash