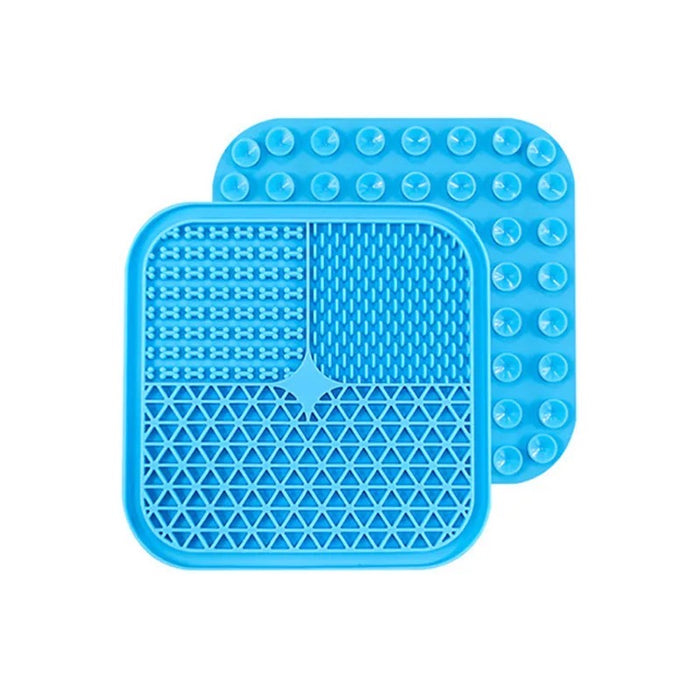 Suction Cup Lick Mat Boredom Buster
Looking for a new way to keep your pup entertained? Spread peanut butter, pumpkin purée, plain greek yogurt, or your dog's favorite canned food on the lick mat to keep them busy for a while. For even more engaging experience, freeze the toppings on before giving it to your dog.
The suction cups prevent this mat from sliding all over your floor, and you can even use it as a bath time distraction! Stick it to the wall of your bath tub to keep your pup entertained and happy during spa time!
Enrichment toys are a great way to keep your dog's mind healthy and exercised. A mentally stimulated dog is a calm dog. This lick mat is a great tool to have!
Features
Safe, simple way to distract your dog during baths
Use any type of spreadable treat that your dog loves
Easy to hand wash
Details
Colors: Blue, Gray
Size: 7.8 in x 7.8 in (20 cm x 20 cm)