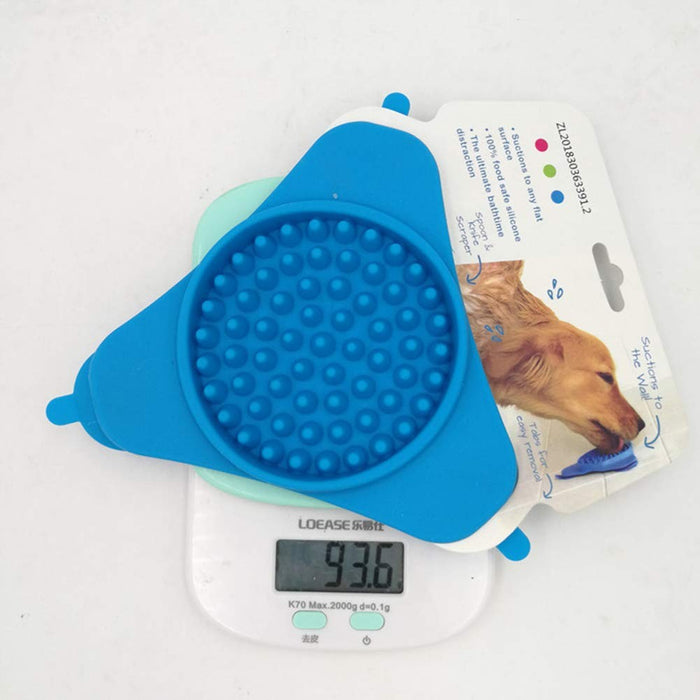 Maybe she loves baths so much she can't hold still. Or, maybe baths are her least favorite thing and she won't come near. Whether it's excitement or fear that's making bath-time tiring and stressful, the Doggie Bath Buddy provides the ultimate distraction!
Made with FDA-approved, 100% food grade silicone, this eco-friendly bath buddy is non-toxic and dishwasher safe, but you can also wash it by hand. Simply slather on some peanut butter, stick it to the bath or shower wall, and let your doggo lick away her fears — or keep her eagerness at bay.
Dice says, "12/10 would bathe with the Doggie Bath Buddy again!" Along with happy tail-thumps and a super-excited rating, this pup also gives an additional two paws up. Why?
Because it's so easy to use, and you get a second one for FREE!
Features
Safe, simple way to distract your dog during baths
Use any type of spreadable treat that your dog loves
Easy to hand wash; dishwasher safe
Details
Color: Blue
Material: 100% Food Grade Silicone
Size: 7 in x 7 in x 1/2 in (18 cm x 18 cm x 1.5 cm)
Includes: 2 Pcs Doggie Bath Buddy