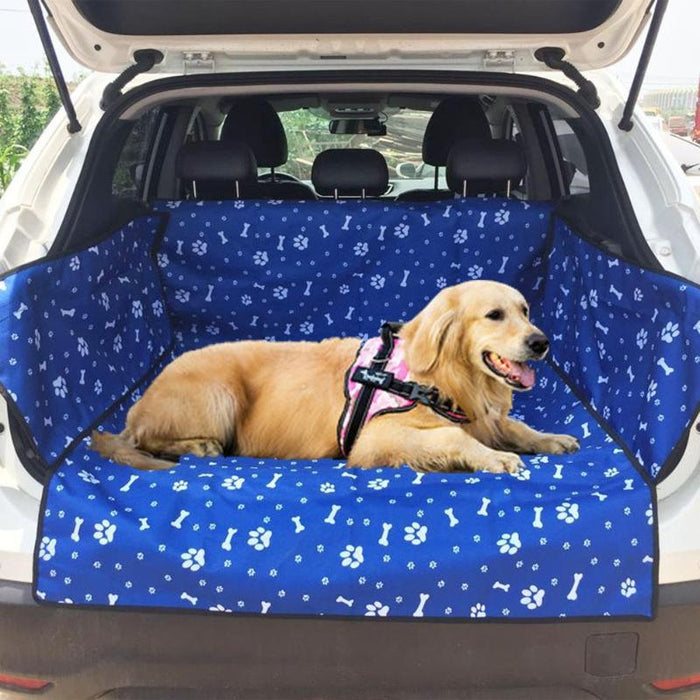 Universal Waterproof Dog Trunk Cover
While we love taking our dogs with us in the car, we certainly do not like all the hair, dirt, or moisture that comes with them! For pups who love to ride in the trunk, this waterproof trunk cover is just what you need!
Made of durable, waterproof oxford cloth this cover will protect your trunk from scratches, hair, dirt and anything else your pup drags in with them. Putting it on is snap, literally! Snap the buckles around the head rests and you are all set!
Features
Keep your trunk or backseat free of dog hair, water, mud and more
Eco-friendly and waterproof
Fits most standard trunks
Details
Material: Oxford Cloth
Color: As Pictured
Size: 61.02 x 41.33 x 13.77"
Included: 1 Pc Universal Waterproof Dog Trunk Cover