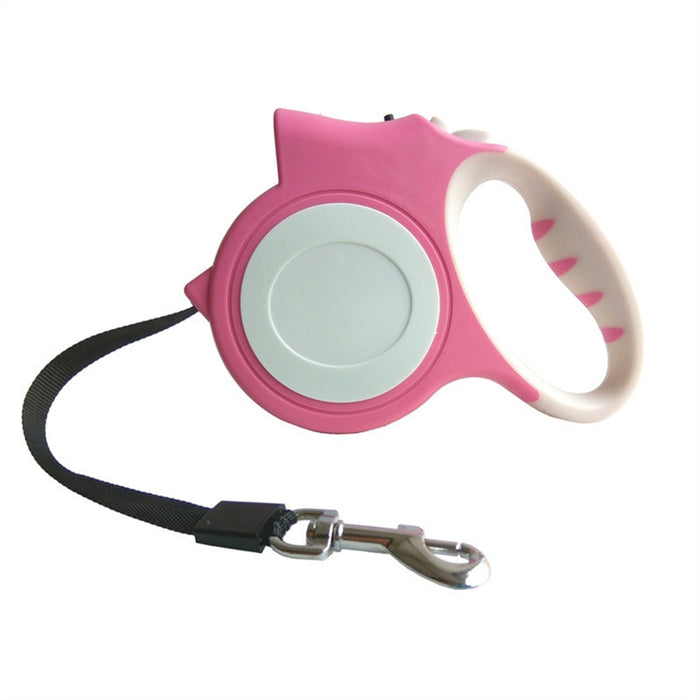 Retractable Dog Leash with Built-In Flashlight
Walking your dogs at night just got a little easier! Of course we put on reflective clothing (for us and them!) for visibility, then a flashlight in one hand and the leash in the other. With this amazing leash with a BUILT IN flashlight, you will earn yourself a free hand!
The ergonomic soft handle gives you a firm but comfortable grip. The retractable action allows you to give your pup a little more freedom.
Features
Perfect for small to medium-sized dogs
Bright LED flashlight
Ergonomic soft handle
Details
Material: ABS, nylon and stainless steel
Color: Pink
Size: Approx. 4.9" x 1.8" x 1.2"
Included: 1 Pc Retractable Dog Leash with Built-In Flashlight