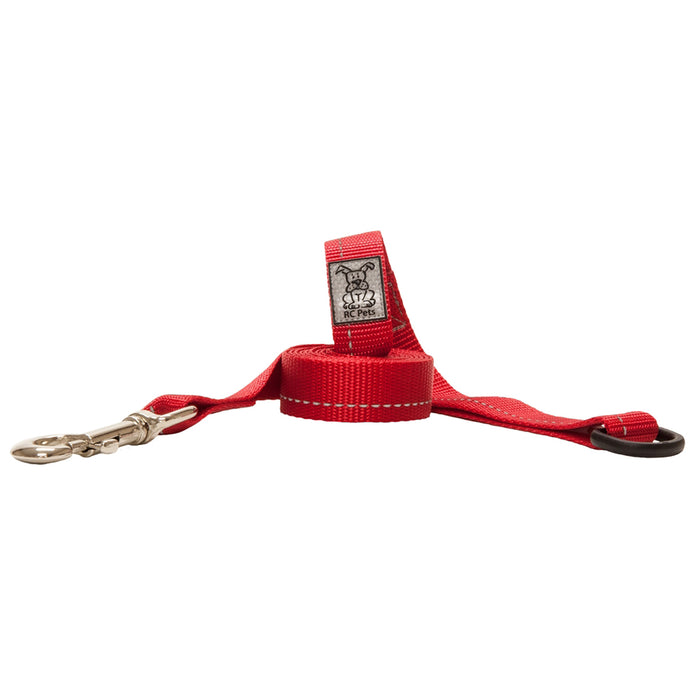 Primary Dog Leash by RC Pets
Safe walks and high visibility at night will be in the palm of your hand every time you clip this leash onto your dog's harness!
Made with nylon that's light yet strong, the Primary Dog Leash by RC Pets has a sturdy D-ring held by reinforced stitching, ready for extra accessories — like a Primary coupler if you're hanging out with another dog or two for the day.
The reflective strip and signature RC label are visible up to 25 meters, and if your adventures get muddy and messy, that's okay too — you can toss it in a cold-water wash on a delicate cycle. If needed, pre-soak in an enzymatic cleaner like Nature's Miracle.
Features We Love
Light & strong
Reflective stitching & label
D-ring for extra attachments
Nickel-plated hardware to resist wear
Machine washable
Details
Color: Red, Cyan, Burgundy, Raspberry, Black, Royal Blue, Lime, Orange, Purple, Charcoal
Size: 1" wide, 6' long
Included: 1 Pc Primary Dog Leash