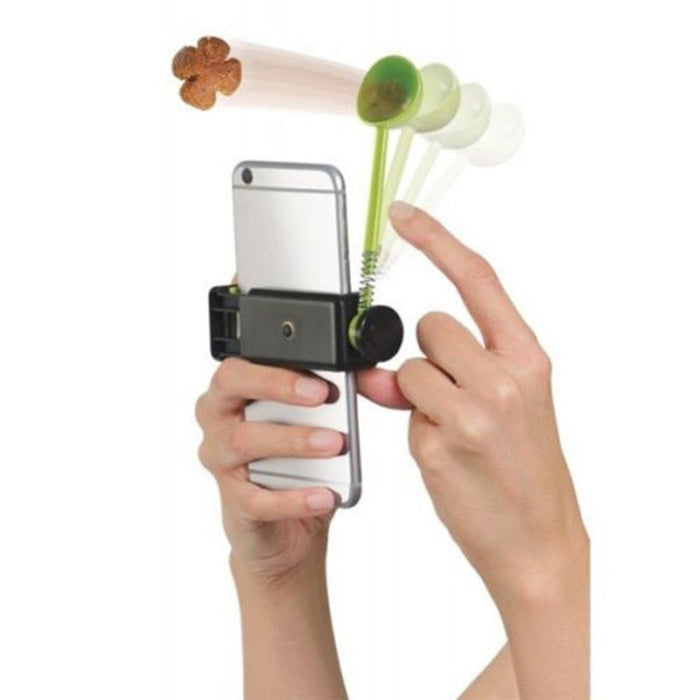 Perfect Pictures Cellphone Treat Launcher
Taking pictures of your adorable pups can certainly be difficult sometimes. Whether a selfie or solo shot, the Perfect Picture Cellphone Treat Launcher will help to make it much easier!
Load up your dogs favorite treat to capture their attention, take the picture and then launch the treat as a reward!
Features
Fully adjustable to fit most cellphones
Use any treats that will fit
Fun and easy way to take pictures of your pups!
Details
Material: Plastic
Color: Green
Included: 1 Pc Perfect Picture Cellphone Treat Launcher