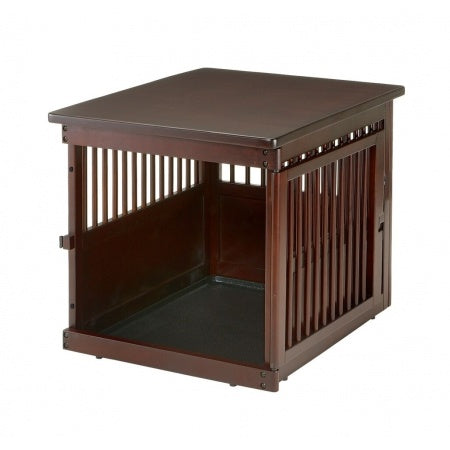 Richell Wooden End Table Pet Crate
Some dogs really love their crates, whether for sleeping, relaxing, or just as safe place to hang out. As owners, what we don't love is how a crate can really stick out from all the other furniture in the room. The Richell Wooden End Table Pet Crate puts all that to an end!
This crate fits perfectly next to your sofa or chair, providing a haven for your pup and a tabletop for your drinks/remotes/magazines. It's roomy and comfortable, even more so when a bed or mat is put inside (not included).
Features
Stain-resistant tabletop finish
Made of natural, eco-friendly hardwood
Removable slide-out floor for easy cleaning
Details
Material: Eco-Friendly Hardwood
Color: As Pictured
Size: Medium - 31" x 25" x 24"
Included: 1 Pc Richell Wooden End Table Pet Crate