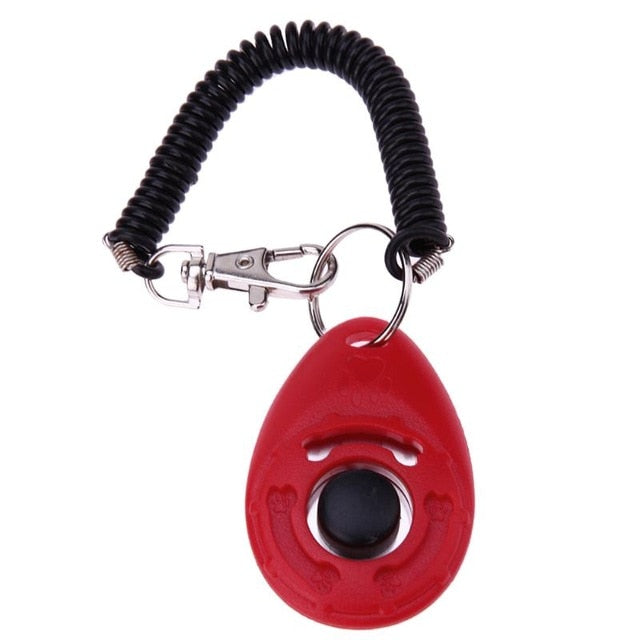 This basic clicker training key chain is an excellent low-cost way to get started with clicker training your dog.
Or, maybe you're already clicker training your dog, but forget to bring your clicker with you sometimes.  Simply attach this clicker to your key chain and you're likely to have it with you when you're out and about with your doggy.
This dog training clicker is available in 5 bright and fun colors.
If you'd like to learn more, check out this article by the American Kennel Club that explains what clicker training is and how you can get started using the technique to train your dog.
Features
Trains your dog with a simple click
No batteries or electricity required
Details
Material: Plastic
Color: Red, Green, Blue, Orange, Pink
Size: 6.5cm x 4.3cm x 2cm / 2.56" x 1.69" x 0.79"
Included: 1 Pc Dog Training Clicker