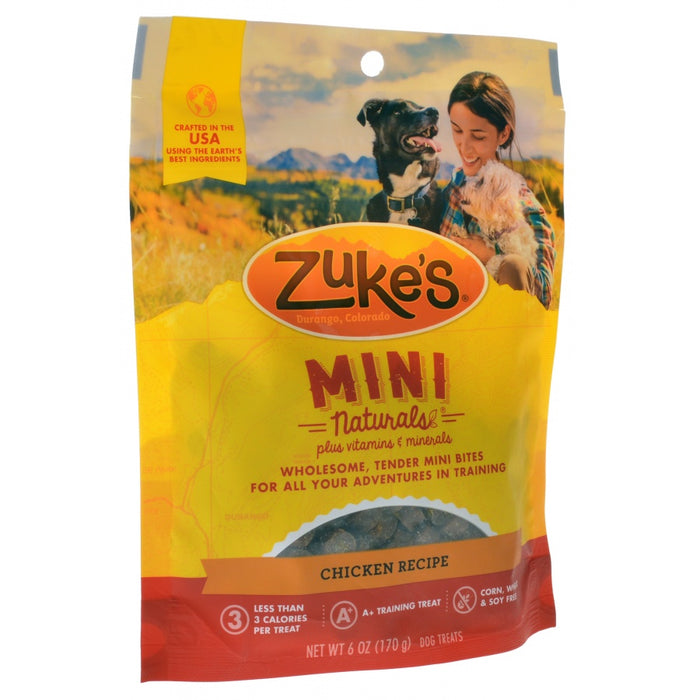 Zuke's Mini Naturals Moist Dog Treats
With training, comes treats! And if you're working with a new puppy, correcting behaviors in an older dog, or want to teach your older girl some new tricks… you'll be going through lots of them.
So they need to be healthy.
Zuke's Mini Naturals Moist Dog Treats is the answer to deliciously healthy training sessions. These tender, tasty morsels are made in the USA with the best our planet has to offer: protein-rich duck meat, wholefood berries (natural antioxidants), and savory herbs. Together, they create a taste your pooch will crave.
There's NO wheat, corn, or soy in Zuke's Mini Naturals, and at less than 3 calories per treat they're the perfect choice for frequent rewards! Beth has just started training her new little Pom. "I want to keep her small and cute," she wrote. And while she said the thought of a chunky little Pom is amusingly adorable (we agree!), she'd prefer to keep her new friend as healthy as possible.
We agree with that, too!
Features
Under 3 calories per treat
No wheat, corn, or soy
Protein-rich meat
Natural antioxidants
Details
Flavors: Chicken, Peanut Butter, Duck, Salmon, Pork, Rabbit
Sizes: 6 oz, 16 oz
Recommended Life Stage: All
Recommended Breeds: All
Included: 1 Pc Zuke's Mini Naturals Moist Dog Treats (6oz or 16oz)