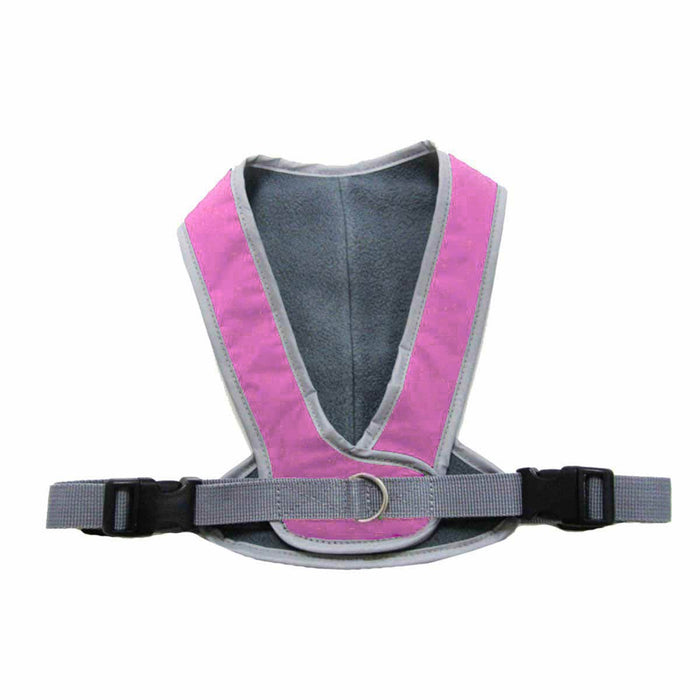 Walk-Fit Sports Dog Harness
With so many options and opinions floating around, it's hard to settle on the right harness for your new pup. Or, maybe you've already got a faithful pal who doesn't seem to care for the harness he's currently wearing.
No matter the situation, you can't go wrong with the Walk-Fit Sports Dog Harness. Perfect for a variety of dog breeds and sizes, the double layer of waterproof supplex nylon and soft gray fleece provide an extremely comfortable and secure while acting as an element repellent. With fully adjustable straps featuring two Duraflex snap clips, you're sure to find the perfect fit.
Ellen has a spunky German Shepherd and was skeptical about trying the Walk-Fit harness. "I wasn't sure this would work for her because of her size, but I'm SO amazed at how relaxed she was on our last few walks. Honestly, I prefer running, so we're going to try that next!"
Awesome, Ellen! Along with bike rides, that's just what this harness is intended for!
What about nighttime runs? It's good that you asked! This USA-made harness has reflective 3M piping, which helps keep you and your woofer safe no matter when you go for exercise.
Features We Love
Soft walking harness geared for larger breeds
Waterproof nylon shell with fleece lining
2 Duraflex snap clips for perfect fit
Machine washable
Details
Color: Black, Pink
Size: Please see attached image
Included: 1 Pc Walk-Fit Sports Dog Harness