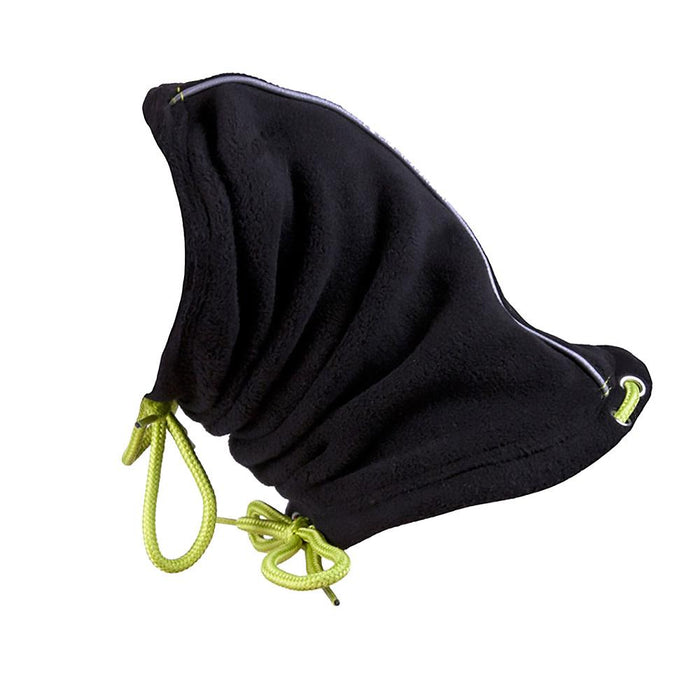 Summit Snood Dog Neck Gaiter
Winters are ruff, and while your dog may be equipped to handle the colder temperatures, a little extra warmth to tuff out the weather never hurt — especially when it comes to his head and ears!
The Summit Snood Dog Neck Gaiter by RC Pet is easier than ever to use. Four-way stretch fleece slides easily over your pal's head and the drawstring closures help achieve the proper fit. Not only is it great for a wintertime accessory, but Kathleen writes that it's also nice after baths.
"This building is old, so it's drafty and cold in the winter. I do use the snood when we go for walks, but she likes it enough that I use it to keep her head covered for a little while after her bath. Never had any trouble putting it on, and she never minds wearing it."
Hear that sound? That's the Grandmothers of the world smugly sitting back in their chairs!
Planning a brisk evening walk? The Summit Snood features reflective piping, so along with your selected harness and leash, you and your BFF will be plenty visible. It's also machine washable, and made in the USA with anti-pill fleece that won't shrink!
Features We Love
4-way stretch fleece, drawstring closures
Protects ears, neck, head from the colds
Protects and keeps ears clean after baths
Ships within 3 to 5 business days
Details
Color: Teal/Orange, Black/Lime, Red/Gray
Size Chart
| Size | Face Opening | Neck | Length |
| --- | --- | --- | --- |
| Small | 9 - 13" | 11 - 15" | 9.5" |
| Medium | 13- 16" | 15 - 19" | 12" |
| Large | 16 - 29" | 19 - 22" | 14.5" |
Included: 1 Pc Summit Snood Dog Neck Gaiter