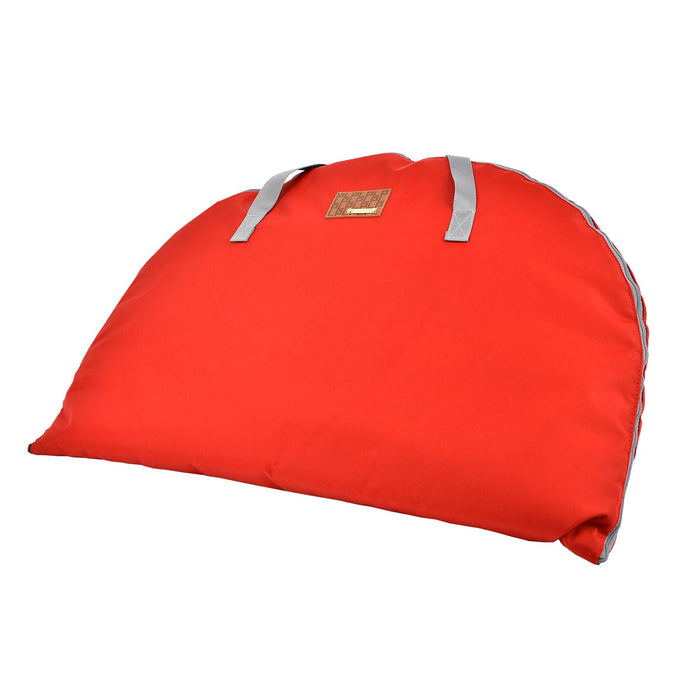 Sierra Folding Doggie Blanket
Treat your furry friend to more than just an ordinary blanket. The Sierra Folding Doggie Blanket is meant to be used anywhere your dog sleeps — and we mean anywhere. A cinch to fold up and easy to transport, the all-season design features a waterproof shell made of durable nylon, and is great for pups who prefer sleeping in open spaces.
Carrie wrote to tell us she usually tosses it in her car when she and her Bull Terrier go on rides. "We go to the park a lot," she added. "Bo is pretty sneaky and playful, but he can be chill too. After we play I just toss this on the ground next to me, and he's set. He rests, I read!"
You can't beat that!
The Sierra Folding Dog Blanket is made in the USA, available in two colors, and is machine washable. Your dog's favorite blanket has probably seen some things in its time. If it's starting to look worse for the wear, it's a good thing you're here!
Features We Love
Waterproof
Portable
Machine washable
Durable
Details
Color:
Red, Brown
Size:
31.5" x 39.4"
Included: 1 Pc Sierra Folding Doggie Blanket