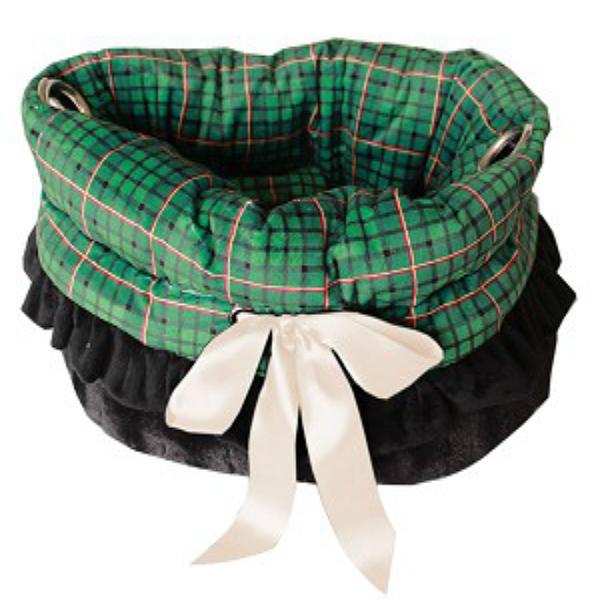 Reversible Snuggle Bugs Pet Bed, Bag, & Car Seat
Security meets style — and versatility! — for small dogs everywhere. The Snuggle Bugs Pet Bed is not only reversible between solid black and fun colors, but it also acts as a carrier bag and a car seat, too!
Jena takes her Chihuahua with her nearly everywhere she goes. "Not just for looks or to be cute," she was sure to tell us in her letter, "but she's just super anxious and hates being alone. This bed-bag has become her security blanket, so the fact that it works in my car and I can bring her anywhere in it has been a godsend. The shoulder strap secures right over my seat headrest! Easy!"
We bet she looks super cute snuggled in her bag!
Made in the USA, this multi-use Snuggle Bugs bed is machine washable and will accommodate dogs up to 16 lbs. Roll down the sides for a bed, leave them up for a cozy burrow — it even comes with a matching pillow and blanket! Aww!
Features We Love
Matching blanket and pillow included
For dogs up to 16 lbs.
Sturdy 37" shoulder strap
Made in the USA
Details
Color:
Green Plaid, Red Plaid
Size:
Measures approx 12" x 16" on the interior Height is 10" as a bed and 16" as a bag
Included: 1 Pc Reversible Snuggle Bugs Pet Bed, Bag, & Car Seat