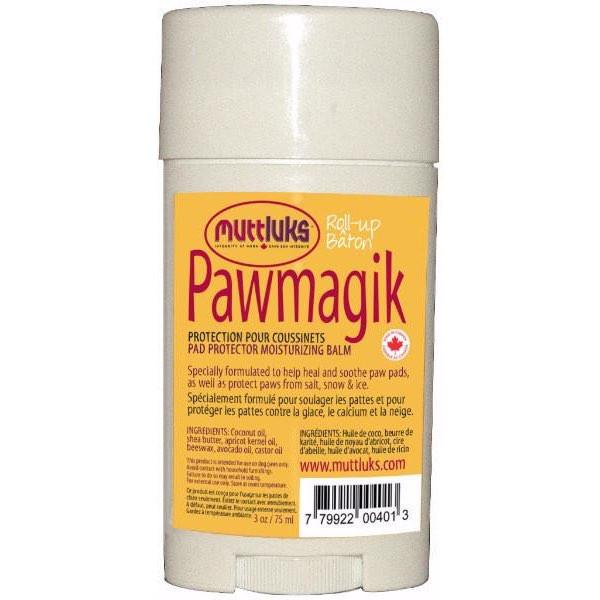 Pawstik Pad Protector Moisturizing Balm
Winter gets brutal. It can feel like forever. But your dog still needs his potty breaks, and he definitely needs his walks! Some dogs are cold-weather oriented, and some aren't. And that's okay.
They all deserve some TLC for their paws during the cold season, whether preemptive or to treat pads that are currently cracked and sore. The Pawstik Pad Protector Moisturizing Balm is great start. Containing beeswax and a mixture of butters and oils, this Canadian-made balm is lightweight and easy to apply.
Michelle lives in the suburbs of Chicago, and rarely lets the weather hinder she and her Pittie's daily walks. "I've tried boots on him, but he just doesn't like them," Michelle said in her note. "I feel a lot better when we go out since I started using the balm. It even smells good!"
Paw protection at its finest!
Don't let salt, snow, and ice on the sidewalks or roads keep your pal from an activity they love! Just twist the stick, apply to his pads, and you're set for your trek!
Features We Love
Protects against salt, snow, and ice
Lightweight
Easy to apply
Contains beeswax and aloe butter
Details
Size: Pal Stick: 75mL
Included: 1 Pc Pawstik Pad Protector Moisturizing Balm