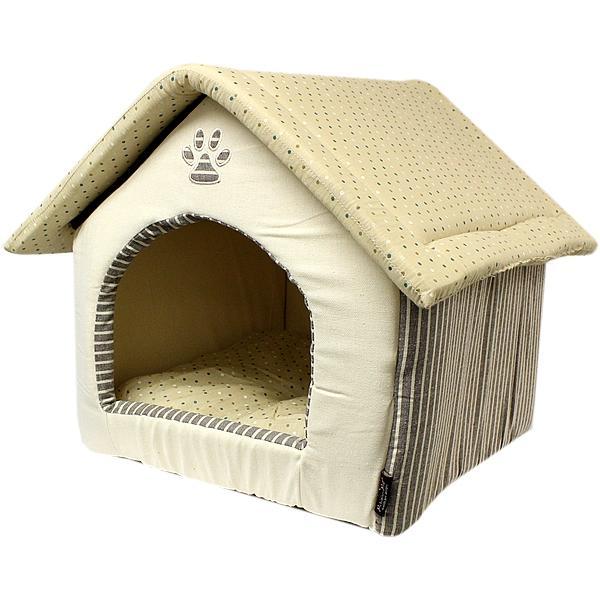 Parisian Pet Almond Plush Dog House
So, you've got a pup who prefers privacy when she naps. This plush bed blends security, charm, and comfort in the form of a traditional dog house — much like Snoopy from Peanuts lounges on!
The neutral colors fit right in with the decor of Jen's apartment, and her Norfolk Terrier rescue loves it enough that she moves it from bedroom to living room regularly. "We're still working with some fear and anxiety," Jen wrote. "There's enough room for her to be comfortable, but snug enough for her to feel safe. The last couple days have been so much easier!"
We hope that continues!
The Parisian Pet Almond Plush Dog House is sturdy, too. It's sure to stand strong so your pup can slumber soundly and dream sweet! Made in the USA with plush fleece and polyester, the house can be quickly collapsed for easy machine washing.
Features We Love
Lightweight polyester and fleece
Traditional dog house style
Machine washable
Durable
Details
Color: As Pictured
Size: 15" x 15" x 15"
IMPORTANT SIZING NOTE: The following measurements are the dimensions of the actual product, not of the pet they fit. After measuring your pet, make sure all measurements fit within the following dimensions, with some room to spare in the chest and neck.
Included: 1 Pc Parisian Pet Almond Plush Dog House