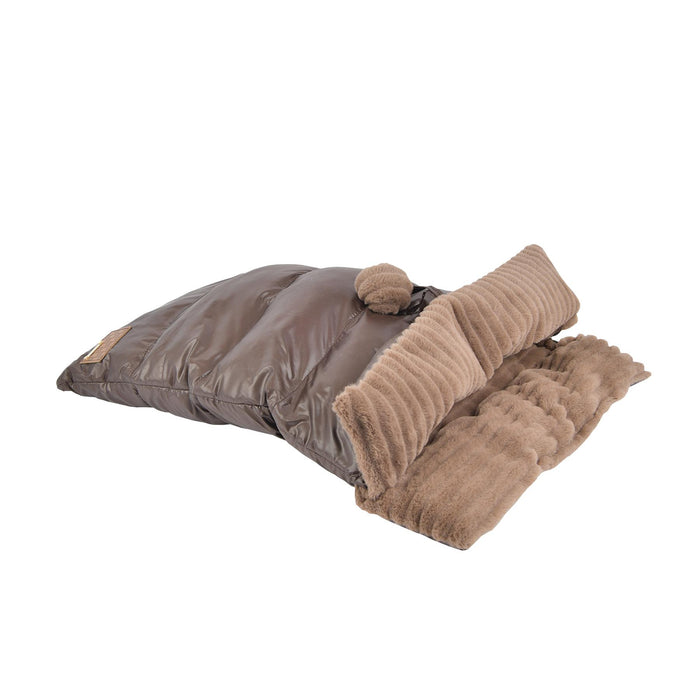 Northstar Doggie Sleeping Bag
We know she loves you so much she wants to be around even just the scent of you, but you'll make her day by giving her a snug, cozy place to burrow that isn't your comforter or laundry!
The Northstar Doggie Sleeping Bag by Puppia Life is USA-made, featuring a 100% quilted polyester shell and plush, faux-fur interior, which means your small friend will feel super safe and snug.
Katie has a Rottweiler who goes with her everywhere. "He's my therapy dog," she wrote. "Some weekends I go visit my parents, and he LOVES burrowing into his sleeping bag! It's super easy to pack, and all I have to do is unzip the side a little and he circles his way on in there."
We're glad you're both keeping each other feeling secure!
Easy to keep clean, the Doggie Sleeping Bag is a cozy staple for any small or medium sized doggo.
Features We Love
Zippered side
Hand washing recommended
Made in the USA
Details
Material: 100% Polyester
Color: Brown, Navy
Size: One Size - 39.4" x 31.5"/p>
Included: 1 Pc Northstar Doggie Sleeping Bag