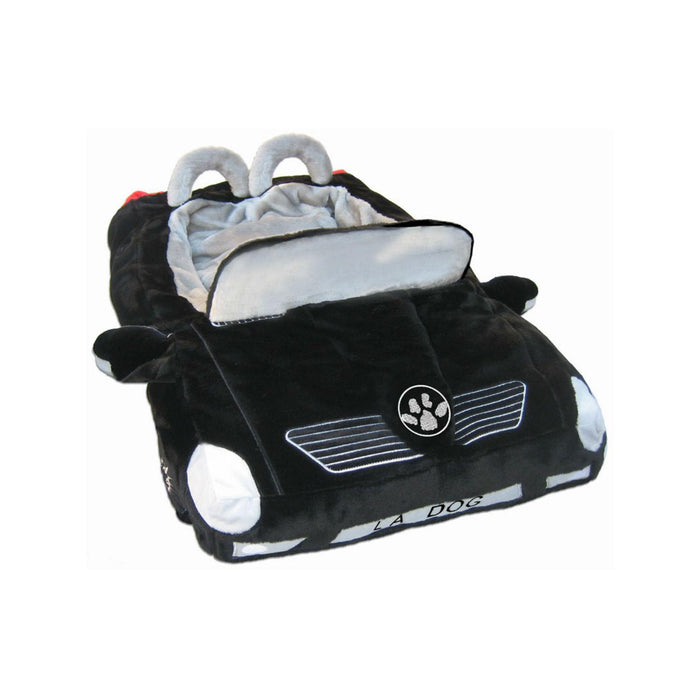 Furcedes Dog Bed by Haute Diggity Dog
You've got the coolest dog on the block. Her fur is sleek. Her collars are on point. She's got all the best toys. If she's not kicking back for naps in something worthy of her stature, it's time to change that!
Prominently plush and heckin fashionable, the Furcedes Bed by Haute Diggity Dog is USA-made with the highest quality materials. The ultimate blend of cozy squish and firm support combine and allow your pup to refuel in utter comfort.
From distinctive rims to stitched door handles, no attention to detail is lost on the Furcedes. Emily was both amused and impressed when the bed arrived for her Maltese Terrier. "It's got seat backs and side mirrors!" She wrote, complete with smiley faces. "I just love it. And I can tell my old girl Greta loves it too. Maybe I should adopt a passenger!"
Well, there's always another furbaby out there to adopt and love...
Time for a car wash? Don't sweat it. Thanks to a zip-off cover, you can toss it right into your washing machine as needed.
Dodge the drab beds — it's time your pal slumbered in style!
Features We Love
Removable cover
Machine washable (cold water only)
High quality materials
Ultimate conversation starter
Details
Color: As pictured
Size: 32" x 14"
Sitting Area: 14" x 14"
Included: 1 Pc Furcedes Dog Bed